Top 10 Vegetarian-Friendly Restaurants In La Paz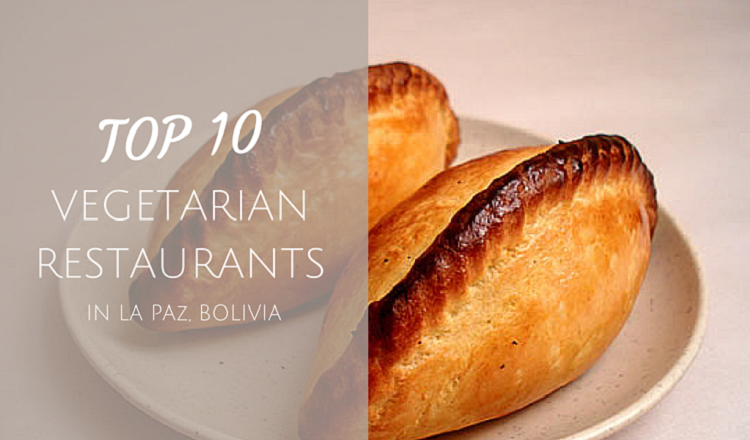 It's no secret that Bolivians love their meat. Fortunately, vegetarians in La Paz needn't go hungry as there are a number of great restaurants to choose from, offering both traditional and upscale meat-free cuisine.
Here we have narrowed down the best places in La Paz to enjoy a vegetarian meal:
Namas Té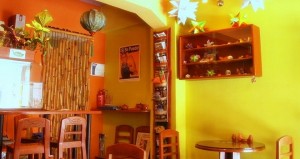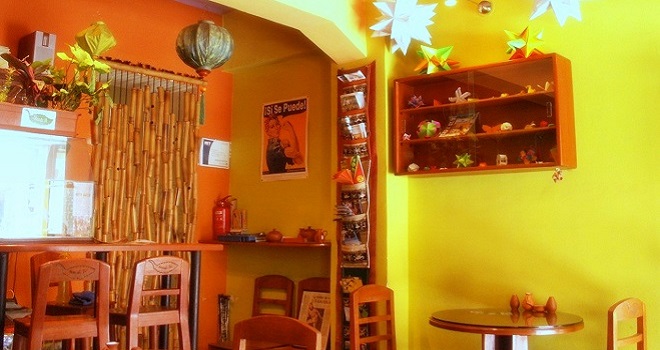 Rated #1 on Tripadvisor and located only a few blocks from Plaza San Pedro, Namas Té is a wonderful vegetarian/vegan restaurant serving both Western and Bolivian dishes at incredibly affordable prices.
Read our post on Namas Té
Tambo Colonial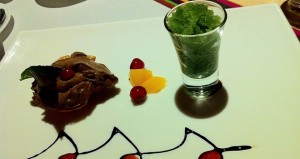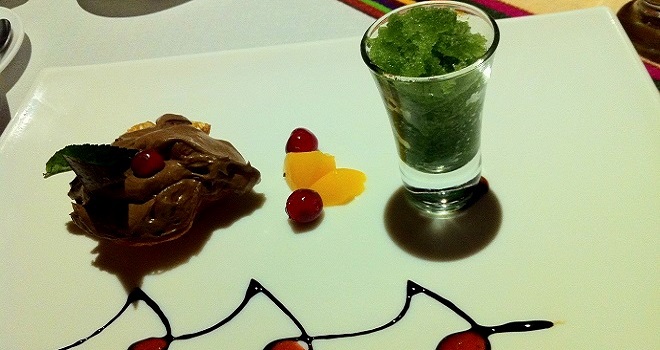 Located on the second floor of Hotel Rosario, this beautifully decorated restaurant is the place to go for a night of exquisite food, impeccable service, and romantic ambiance.
Read our post on Tambo Colonial
Red Monkey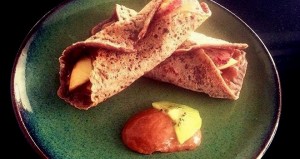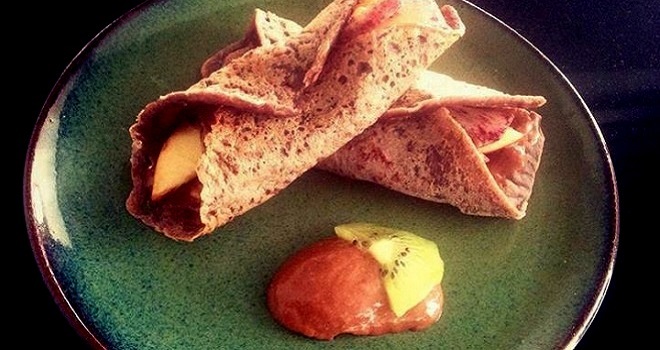 Tucked away in the La Barqueta section of Achumani, Red Monkey is a sustainable and health conscious restaurant serving up 100% vegan cuisine.
Read our post on Red Monkey
Tierra Sana
A great alternative to the meat based meals throughout Bolivia, Tierra Sana provides a healthy, vegetarian approach to multicultural cuisine.
Read our post on Tierra Sana
Natur Center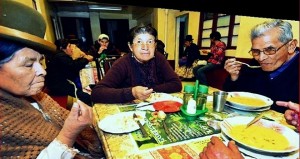 Diners at Natur Center can enjoy a salad, soup, vegetarian/vegan main course and dessert all for the unbeatable price of 16 Bs ($2 US). The set menus here changes daily and food is generally based on Andean-Indigenous cuisine.
Read our post on Natur Center
La Paz Life Quick Tip:
As voted the best way to travel around Bolivia and Peru, we highly recommend choosing Bolivia Hop as your means of transport. Their safe, flexible and trustworthy service have proven to be the best way of getting the most out of your time in South America!
Cafe del Mundo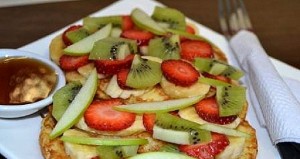 Cafe del Mundo is Swedish owned, three story cafe located on the famous touristic street, Calle Sagarnaga. Small but lively, this is the perfect place to meet other travelers over a delicious and satisfying breakfast, lunch or dinner.
Read our post on Cafe del Mundo
Manna Ser Sano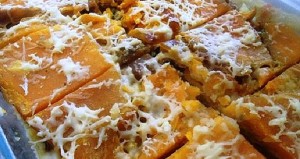 Manna is a delivery service catering to both hungry home-dwellers and office workers craving tasty and healthy vegetarian fare.
Read our post on Manna Ser Sano
La Mia Pizza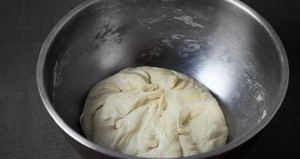 Tasty, meat-free pizzas can be hard to come by in western countries let alone developing ones. Vegetarians will be pleased to know that this hole-in-the-wall restaurant offers up a range of tasty and cheese-free vegetarian pizzas for as little as 15 Bs ($2 US).
Read our post on La Mia Pizza
Tomatecafé Cafeteria Vegetariana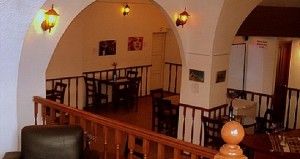 Open for breakfast, lunch and dinner, Tomatecafé is a welcoming cafe located in the heart of La Paz.
Read our post on Tomatecafé Cafeteria Vegetariana
Paceña La Salteña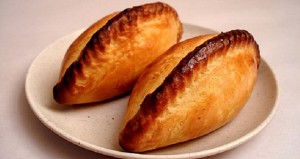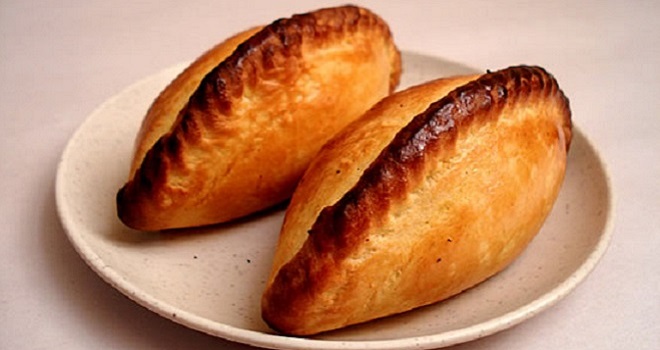 A must-do when in La Paz is sampling one of Bolivia's most satisfying lunch-time snacks; the salteña. Paceña La Salteña makes a fantastic vegetarian version of the traditionally meat-based treat, using a base of mushroom, zucchini, carrot and broccoli, seasoned with a combination of herbs and spices.
Read our post on Paceña La Salteña