What to do in La Paz in one day: walkthrough unique spots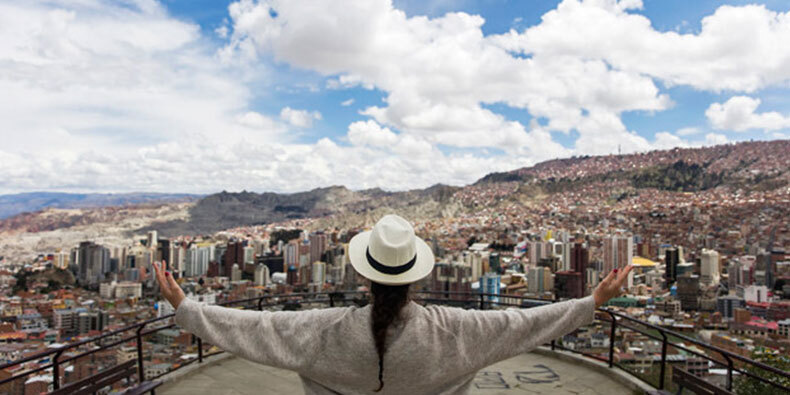 Where to start, What to see, when to go and what you must not miss
Knowing what to do in La Paz sometimes can be a little tricky, especially when we are short of time. There will be plenty of new places to discover and walk through the most unique spots can also be of everybody's interest.
As travelers, is quite often not having enough time to fully enjoy a destination. There are always new things to do that suddenly pop up. Furthermore, time always plays against us.
As you may already know, you can find lots of interesting activities in La Paz. This includes mostly outdoor activities such as walking through the city, visiting endemical places, and even practicing extreme sports. That is why we have come up with some of the best and unique spots you can explore when visiting this lovely city.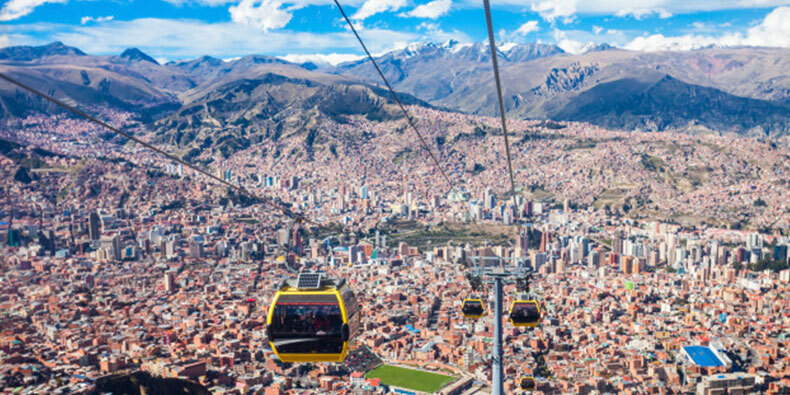 Start early in the morning
Optimizing your time will be crucial, therefore, begin your journey early in the morning. The first zone you will need to cover will be the city center. Since this is a very accessible place, you will be able to walk around from one place to another allowing you to save money and time at the same time.
La Plaza Murillo
Your first stop needs to be La Plaza Murillo. This place is surrounded by the city's oldest buildings. Where we can find the most important museums and other historical places. Here you can find historical places like el Palacio de Gobierno, el Palacio Legislativo, and el Palacio del pueblo.
Take outstanding pictures and let the local guide talk about the history of the zone. There are always guides walking around this area so you won't have any trouble getting one. Do not take more than one hour here as this is only the first stop, and other spots still await you.
La Basilica de San Francisco
For your next stop, you can head to La Basilica de San Francisco which is only 10 minutes away by walking. This gorgeous monument is the most popular social expression within the city.
Take your time to appreciate this beautiful building and visit the La Basilica de Francisco Museum located right inside. If you would like to know a little bit about the beginning of Catholic history in La Paz, definitely this museum will be the best place.
Mi Teleferico
Also known as Teleférico de la Paz – El Alto. This cable car system allows you to transit through almost everywhere. You can relax a little bit and what's most important catch sight of the city from different angles. There is no doubt you will be amused by the spectacular views of La Paz.
To start the trip, you will need to walk a few minutes from La Basilica de San Francisco to the Obelisco Station (only 3 blocks away). As a recommendation, take the following circuit: Obelisco Station – Tiquira Station – Jach'a Qhathu Station – all the Red, Orange, and White Line – Chuqui Apu Station – all the Yellow line – Tiquira Station (again) – Obelisco Station.
Get some handicraft and taste the local food
The Witches market
After walking through the center, visit this famous and traditional market located between Sagarnaga and Santa Cruz Streets. Surround yourself with Aymara culture as you take a walk through this unique market. You will find plenty of valuable instruments, handicrafts, and even autochthone articles of clothing. This is the perfect spot to appreciate the ancestral cultures of the city that remain authentic.
Not only souvenirs but here you can try some typical food as well. Highly recommended the Paceño (the most representative dish in La Paz). Remember, as you will be in high altitude it is not recommended to eat a lot, nevertheless, do not miss the opportunity to taste the local food even though it's in small portions.
Save the best for the last
Valley of the moon
After being in the city, it would be great to go a little further outside. The Valley of the moon is located about 6 miles away from the La Paz. This protected area is a must-see attraction with no doubt. The clay soil desert with very particular shapes and rock formations similar to the moon makes a very intriguing attraction.
During the tour, you will find lots of signs that will guide you over the route. The landscape is a desert filled with trails of stone and clay. If you are lucky you can come across the famous vizcachas (endemic animals of South America).
Important Tip: To go to the valley of the moon, take public transport from the Basilica de San Francisco. The whole route lasts approximately 30 minutes. Make sure you get there before 4:00 pm since the weather in the afternoon could surprise you.
Jaen Street
For the end of your journey, Jean Street will be the best option. In this iconic street, you will find bars, restaurants, and cafés all over the place. Its buildings with balconies and cobbled streets make it a very attractive place to end your day in La Paz. Take the time you have left to try some typical desserts in the city and, Why not go to a bar to make some friends?
The route previously mentioned is designed to get to know the must-see attractions in La Paz in one day. It is important to mention that we did not include any physical activities such as extreme sports or trekkings. Due to the fact, the time required would be much more. Additionally, there is great variability of day trips from La Paz that you can take to complement your trip to this amazing city.
If you were thinking about what to do in La Paz, hope this could've helped you out to get a better view of the amazing things you can find in this enchanting city. Please do not stop exploring and always remember that each place has something stunning to offer you.
VERY IMPORTANT: It's highly recommended that if you have some spare time, you can take the death road full-day tour which is a one of a kind adventure you won't like to miss at all.