Red Cap Walking Tour: La Paz Through a Local's Eyes
Perched at a staggering 3600 metres above sea level, La Paz is a city unlike any other on earth. Having read such gripping travel tales of the frenetic city, I was eager to experience first hand what life was really like within the valley walls. Traveling to La Paz for the first time however, while impressed by the massive mountains and stunning views, I was surprised to discover just how congested and chaotic the sprawling city was.
To alleviate the stress of trying to navigate the complex and narrow alleys on my own, I jumped at the chance to explore La Paz with a guided tour.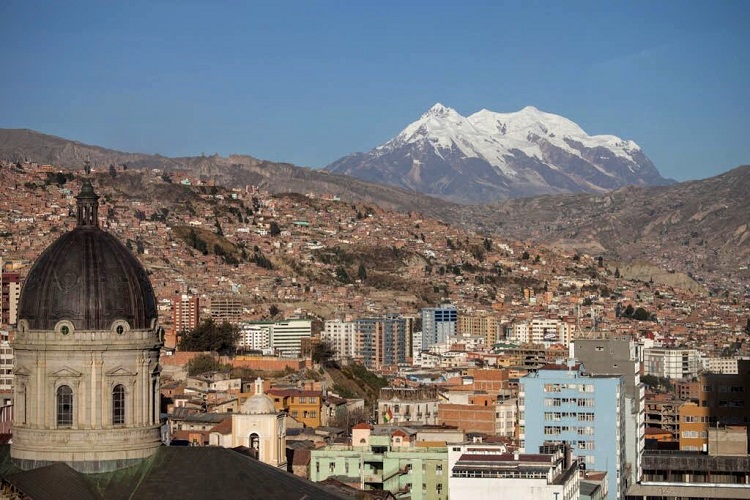 Experiencing Red Cap's Walking Tour
As per Red Cap's instructions I made my way to the meeting point. Upon arriving at Plaza San Pedro, I was quick to spot a red cap floating among a sea of about 30 tourists. After a friendly introduction from our two guides, and a quick meet & greet, we set off on our walking tour of La Paz.
San Pedro Prison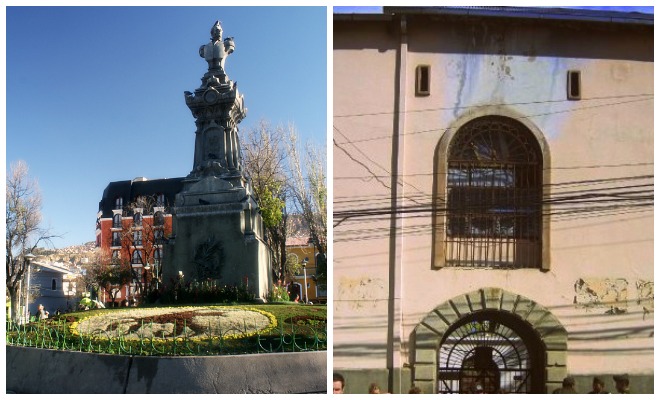 Located off the tranquil Plaza San Pedro, we were shocked to learn that some Bolivia's most hardened criminals lived only meters away in one of the world's most corrupt prisons.
What makes San Pedro prison so interesting are the conditions in which the 1500 or so prisoners live. A society within itself, the prison contains shops and restaurants run by inmates, women and children living voluntarily with imprisoned family members and ironically, some of the country's busiest cocaine laboratories.
One of the most bizarre details we learned was that the prison runs its own economy. Not unlike 'normal' society, the more money prisoners have, the better their living situation. Corrupt politicians and drug lords live in luxury cells, while the poorest prisoners live in squalor. Inmates are also responsible for purchasing their own food and health care. A few prisoners are supported by family members, but many have to find jobs within the prison in order to survive.
For a deeper look into the infamous world of San Pedro Prison I recommend reading Marching Powder – it's an interesting story to say the least!
Rodriguez Market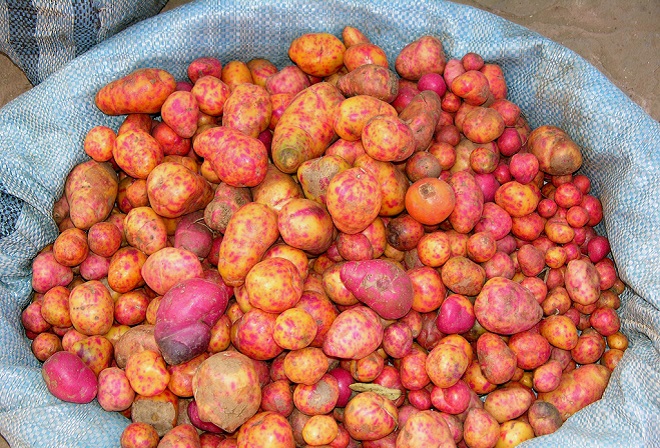 Our second stop was La Paz's largest street food market, Mercado Rodriguez.
Before walking through the busy stalls selling fresh vegetables, fruits, meat and seafood, our guide explained to us the history of the potato in Bolivia.
Over 8000 years ago in the highlands Bolivia, the potato was first domesticated and has been the staple food for Bolivians ever since. The country boasts over 200 varieties of potato and it's estimated Bolivians consume around 90kg of potatoes a year.
While walking through Rodriguez Market, our group was given the challenge to identify the 8 varieties of potato our guide described to us during the 'potato lesson'. This was no easy task given there were spuds in literally every direction we looked.
One other thing that captured our attention at the markets were the colorful and elaborately designed clothing worn by the local women. Our guide briefly explained to us the history and components of Cholita Fashion and its significance to the Bolivian culture. It was bemusing to learn just how much these outfits cost… not something I could afford to wear that's for sure!
Witches Market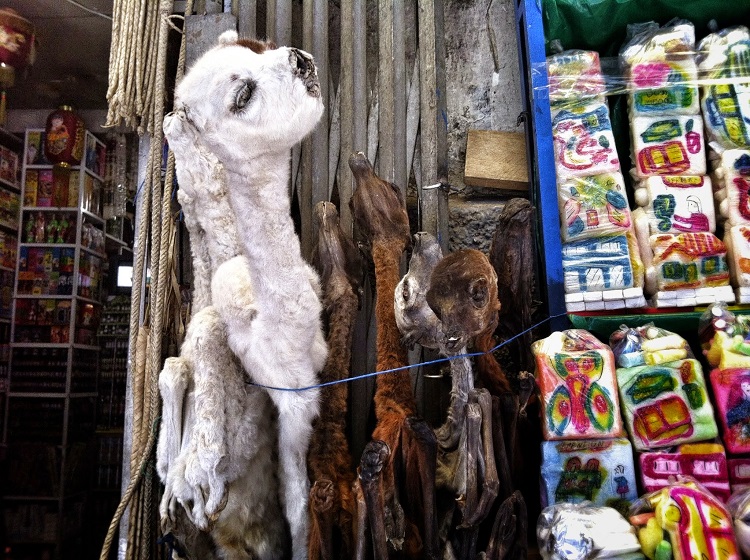 Around the corner from Rodriguez Market, we were lead to the part of the city where ancient Aymaran beliefs are still practiced.
For those suffering an ailment, searching for wealth or looking to exact revenge on a cheating partner, La Paz's Mercado de Hechecería, is the place to go for a variety of potions, medicinal plants, spells and spiritual advice.
One of the most peculiar items I came across while perusing the stalls were the dried llama fetuses. According to our guide, Bolivian families make a cha'lla (offering) to Pachamama by burying a llama fetus under the foundations of their new homes for protection, health, happiness and good luck.
The Witches Market is certainly an entertaining sight for travelers, however it's important to remember that the market is a serious and sacred business to the people who work there. Picking up items willy-nilly and taking photos without permission is not appreciated by the Witch Doctors, who may in turn curse you!
San Francisco Church and Plaza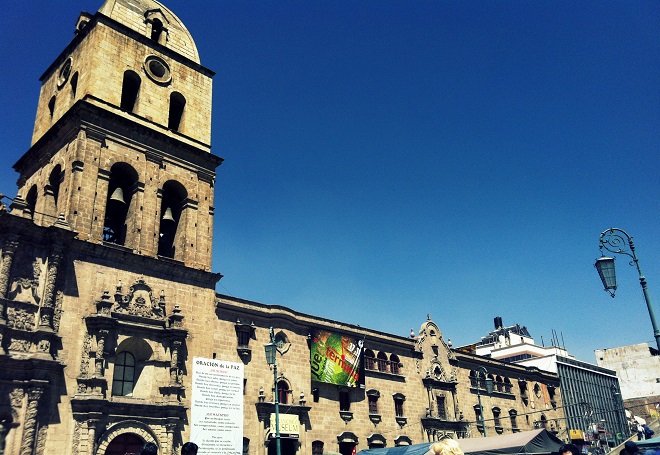 Next we visited one of La Paz's most important and historical landmarks, the San Franciso Church.
The beautifully decorated church, admired for its intricately carved facade and blending of catholic and native art, was built entirely by indigenous Aymara workers in the middle of the 18th century.
The church's outer walls, built in the baroque-mestizo style, feature carvings of indigenous symbols, such as snakes, dragons, tropical birds and masked figures. A contemporary statue of rock columns in the upper section of San Francisco Plaza is intended to honour the Tiwanaku, Inca and modern cultures of Bolivia.
San Francisco church is a focal point of La Paz and therefor a prime location for protests, demonstrations, and organised events.
Mercado Lanza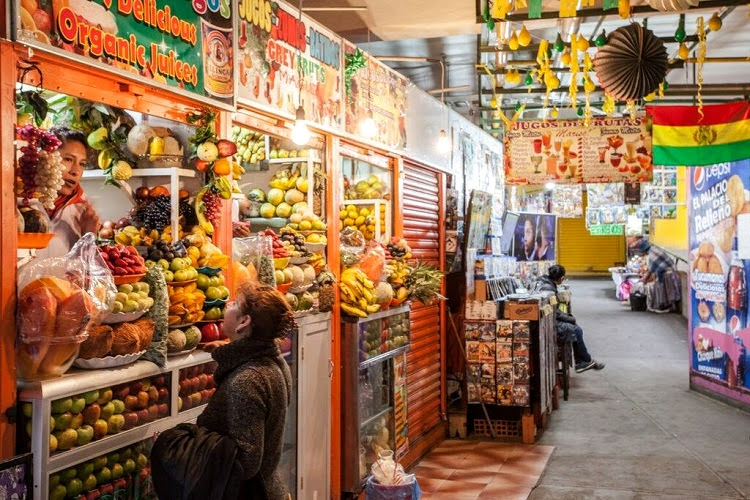 On our way to Plaza Murillo we walked through a passage-way housing a variety of hole-in-the -wall restaurants selling traditional Bolivian food and delicious fruit juices.
Food sovereignty is important in Bolivia with smaller local eateries thriving over big franchises due to their ability to serve satisfying, healthy, home-cooked food at affordable prices.
I was aghast to learn that McDonald's had to close their doors in La Paz due to their inability to attract a customer base. It's hard to think of other places in the world where a nation's people prefer to buy their burgers from a local vendor than the 'golden arches'!
Plaza Murrillo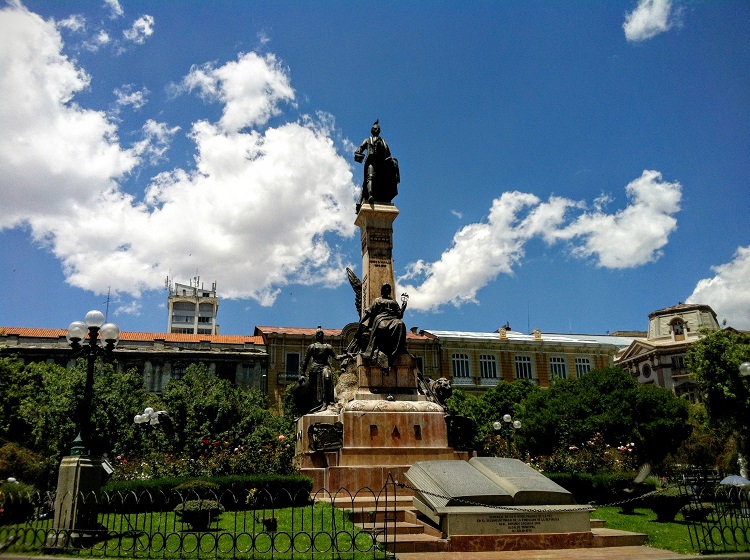 Arriving in the central plaza of the city, we all took a seat on the steps facing the Presidential Palace and the Cathedral of La Paz.
In hushed tones so as not to 'upset' nearby locals, our guide proceeded to give us a brief overview of Bolivia's dramatic political history.
We learned that Bolivia's political past has been quite brutal with presidents assassinated at an alarming rate. A recent example of Bolivia's political violence was in 1946 when president Villarroel was set upon by group of enraged rebels who threw him off a balcony and proceeded to hang him from a lamppost.
Thankfully, politics in Bolivia now seems to be free of violence, The current president, Evo Morale, looks to be doing good things for the country and is popular among the indigenous communities.
That being said, president Morales has had his fair share of political mishap, making wild claims such as 'eating too much chicken will make you gay', and 'drinking too much coca cola will turn you bald'. Fortunately, he acknowledged the absurdity of these statements and apologized to the groups of people he offended.
Hotel Presidente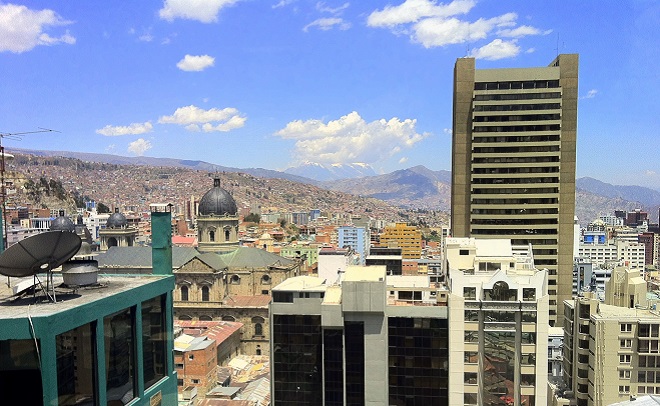 Our final stop on the walking tour was the 17th floor of Hotel Presidente.
Set against a backdrop of massive mountains and endless blue skies, La Paz became more than just a maze of urban dwellings. The bustling city, beautiful in its own unique way, features stunning architecture, historic buildings and colourful surrounds. You just have to know where to look.
If the view wasn't enough, we were offered the opportunity to abseil down the outside of the hotel with Urban Rush. Satisfied with the walking part of the tour, I politely declined the invitation and wandered back through the narrow streets with a new appreciation for this incredibly fascinating city.
Note: Tours now finish at Olivers Tavern where you can try a local drink and get help booking anything you would like to do in Bolivia!
Review
Having two friendly, passionate and knowledgeable guides show me around La Paz was a truly memorable experience. Most of all, I really appreciated being able to see the sights from a local's perspective in a fun, safe and entertaining setting. Highly recommended for those visiting La Paz for the first time!
The Details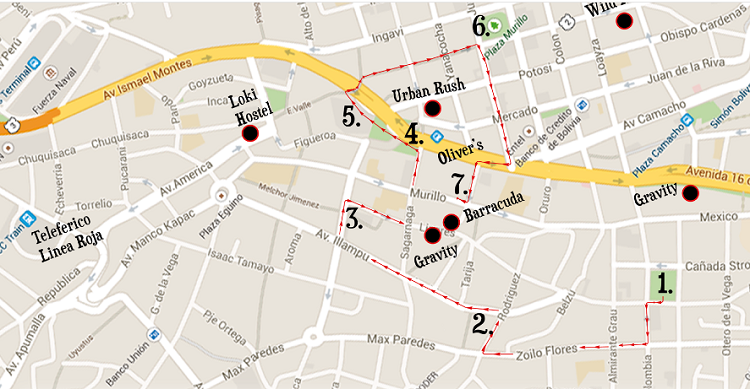 Starting Point: Plaza San Pedro
Cost: 20 Bs / $3 US per person
Tour Length: Approx. 2 1/2 hours
Distance: About 2.5km with plenty of stops along the way
Leaving: 11am and 2pm daily
Guides: English and Spanish speaking
What To Bring: Hat, sunscreen, money, bottle of water, camera, and comfortable walking shoes