Snow Rush: Riding The Highest Ski Slope In The World
Snow enthusiasts traveling to Bolivia are in for a treat with this one-of-a-kind adventure allowing skiers and snowboarders of all levels to experience the majestic Bolivian Andes while ripping it up on beautiful 5000m+ glaciers tucked in the mountains surrounding La Paz.
The ultimate back-country adventure with all the gorgeous views and high altitude fun you can only get in the Andes, this is one experience that will take your breath away.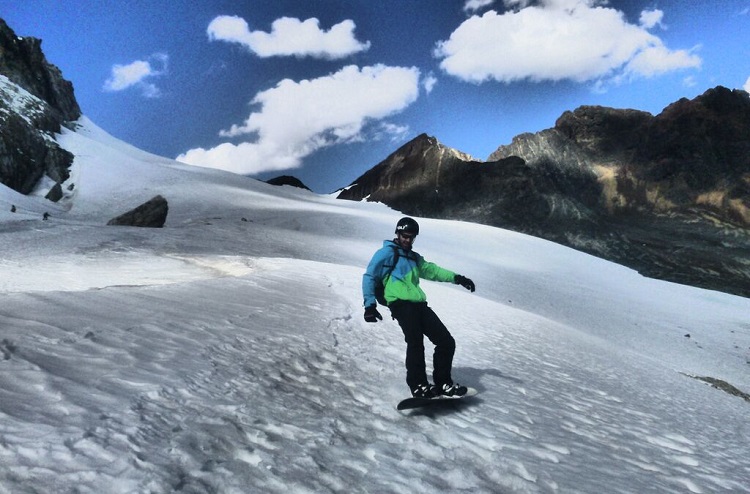 Experiencing Snow Rush
After meeting up in the morning, your Snow Rush guide will drive you out of La Paz and up to the mountains. Passing coloured lakes, stunning viewpoints and mining centres, you will make your way up to the glacier of Charquini tucked in an untouched valley.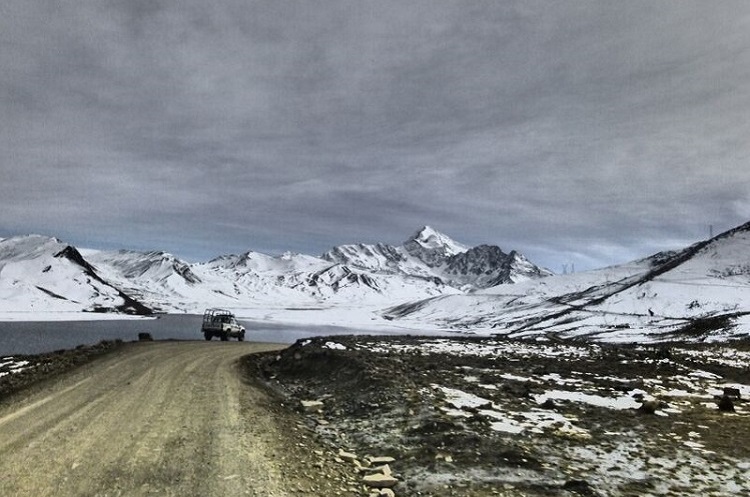 A 4×4 takes you up as far as the road can go after which you'll get to enjoy a short trek up the glacier where you can take in the spectacular views, have a snack, and begin ripping the snow at 5400 meters!
The Charquini glacier has a natural bowl in it where Snow Rush have built features (jumps, rails, boxes) throughout the area, which is great for practising new techniques, dialling in new tricks or just getting comfortable on a pair of skis or a board. If you are not an experienced snowboarder/skier, rest assured that Snow Rush's guides will coach you through it all while ensuring your safety on the day.
La Paz Life Quick Tip:
As voted the best way to travel around Bolivia and Peru, we highly recommend choosing Bolivia Hop as your means of transport. Their safe, flexible and trustworthy service have proven to be the best way of getting the most out of your time in South America!
After a busy morning on the slopes, a picnic lunch will be served, giving you time to take in the spectacular scenery and contemplate being on top of the world before sessioning new lines or the favorites you've already found.
As the sun begins to set over the Altiplano, you and your tour group will pack up and head back to La Paz where a well deserved beer will be waiting for you.
Suitable For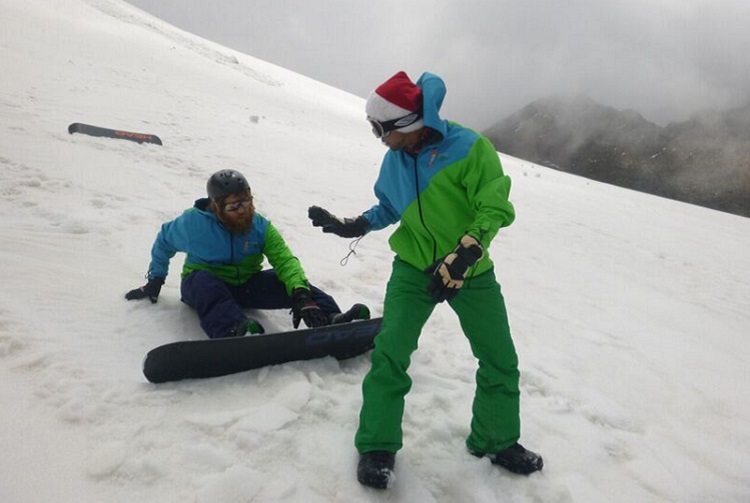 Not very experienced, no worries! Snow Rush have lines from beginner to expert and everything in between, plus their coaches have years of training and expertise to get you up and going, or reaching that next level.
Do note that the hike up to the top of the glacier is challenging, so a reasonable level of fitness is required.
Total Time Required
Start: 8am at Oliver's Tavern
Drive to Charquini: Approx. 1 and a half hours
Climb Glacier: Minimum 1 hour, depending on you physical condition
Ride Time: A couple times on the easy slopes. 1-3 times from the very top, depending on your level of fitness
Return Time: Arrive back at Oliver's Tavern between 5-6pm
Tour Price
The Snow Rush tour costs 450 Bs / $66 US. Tours leave any day of the week, with at least 2 adventurers.
Included In The Price
High quality, name-brand ski or snowboard equipment
Jacket, pants, boots, gloves, goggles and helmet
Picnic lunch, snacks, cocoa tea and water
Private transport to and from the slopes
A bilingual and experienced guide who can coach you to becoming a better rider
Free beer at the end of the tour
Note: the best time of year to do the Snow Rush tour is from the end of May to the start of December
Why Choose Snow Rush?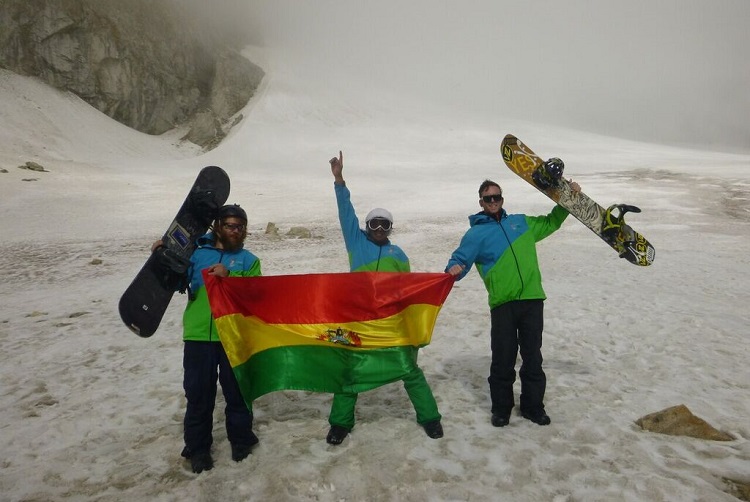 They are not only the highest snowboard and ski tour in the world, but the first snowboard/ski agency in Bolivia
Snow Rush operates under strict international safety standards to ensure the comfort and safety of everyone who joins their adventures
Guides are internationally certified (Europe) and have years of experience coaching and guiding the sport in more than 5 countries. This means they can take mixed level groups and ensure that everyone not only has an amazing day out, but also gets any training needed to feel comfortable and get better at the sport
Certified coaching to reach the next level
Snow rush's equipment is all imported name brand equipment and is maintained by professionals