Mercado Rodriguez (Rodriguez Market)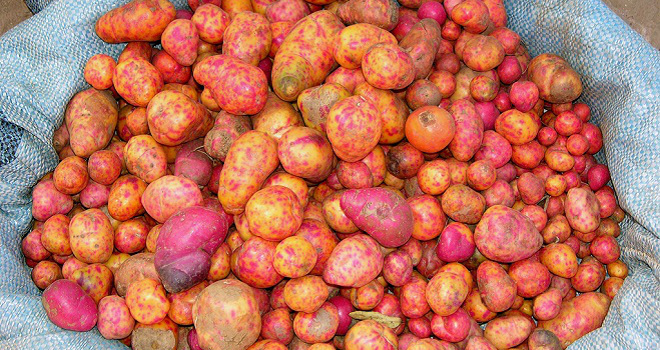 Mercado Robert Rodriguez is La Paz's largest food market.
The market is full of busy stalls selling fresh vegetables, fruits, meat and seafood (predominately fish from Lake Titicaca). Something you'll find in particular abundance is potatoes – Bolivia boasts over 200 varieties of home-grown potato, many of which can be found here. Mercado Rodriguez is also the place to try what is reputedly the best bull penis soup in the country.
The market is also a great place to check out some cholita fashion – the colorful and elaborately designed clothing worn by the local women.
Many of the market's vendors work long days, begin to set up around 4-5am and not wrapping things up until 9-10pm. Don't be surprised, then, if you come across some of the vendors taking a nap. Much of the market is outdoor, but there is an indoor section which is occupied by the older cholitas and aspired to by the younger vendors forced to brave whatever La Paz's weather throws at them.
La Paz Life Quick Tip:
As voted the best way to travel around Bolivia and Peru, we highly recommend choosing Bolivia Hop as your means of transport. Their safe, flexible and trustworthy service have proven to be the best way of getting the most out of your time in South America!
Rodriguez market contains a number of small eateries offering delicious soups, meats, and (a local favorite) salteñas.
The market opens daily, with the busiest trading days being Saturday and Sunday. It is located on Calle Rodriguez in Zona Central, near the corner with Avenida Llampu.