About La Paz Life
Boasting numerous fascinating sights, adrenaline-pumping activities, free events, and cool places to go out, La Paz is one of the most entertaining cities in South America to visit. But it's also a largely offline city. Much of the essential information you need for planning your trip to La Paz is buried in obscure blog posts and Spanish news articles.
La Paz Life is our attempt to bring to light the best the city has to offer and its many hidden gems. Through a combination of thorough research and personal experience we hope to make La Paz accessible, and help you plan the trip of a lifetime!
About La Paz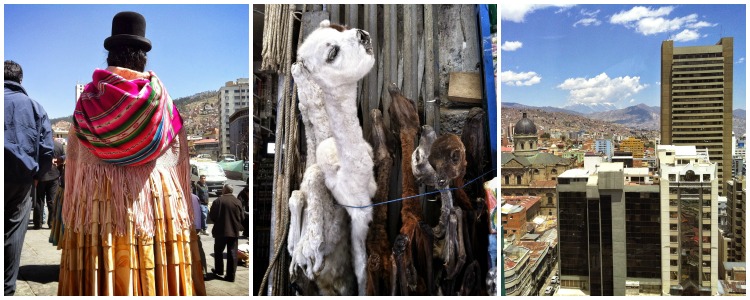 Set against a striking backdrop of snow-capped mountains, Nuestra Señora de La Paz, commonly known as La Paz, is Bolivia's third most populous city and the world's highest seat of government.
Throughout the narrow and congested streets, the Aymara, in their captivating traditional dress, can be seen working hard at the bustling markets, selling beautiful handmade products, fresh local produce as well as a variety of potions, medicinal plants, spells and spiritual advice. In contrast to this traditional lifestyle is a cosmopolitan vibe, with modern cafes, clubs, bars and restaurants lining the city's streets.
Due to the city's high altitude and the multitude of things to see and do, La Paz is best explored at a slow pace, taking the time to soak up Bolivia's rich culture and incredibly fascinating history.
Want to get in touch? Send us a message
Thanks!
[traznf_signup_form]