Natur Center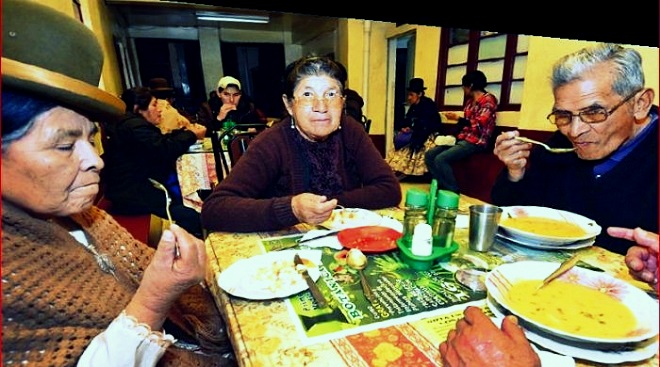 Diners at Natur Center can enjoy a salad, soup, vegetarian/vegan main course and dessert all for the unbeatable price of 16 Bs ($2 US). The set menus here changes daily and food is generally based on Andean-Indigenous cuisine.
The restaurant is very popular with locals so it's very likely you will be sharing a table with a stranger / potential new friend!

Natur Center also have a nice shop selling health products, soya, bread, herbs, desserts and yogurt based drinks for around 5 Bs.
Price: 16 Bs ($2 US) for set lunch menu