Tambo Colonial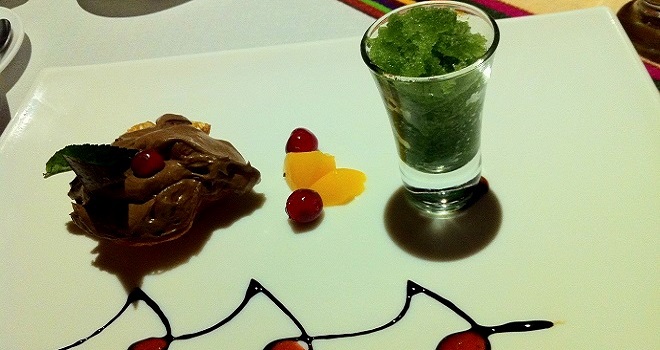 Located on the second floor of Hotel Rosario, this beautifully decorated restaurant is the place to go for a night of exquisite food, impeccable service, and romantic ambiance.
Tambo Colonial offers a fusion of international cuisine and local ingredients, giving diners the opportunity to indulge in some of the most innovative and uniquely presented dishes in La Paz.
Vegetarian options, though limited, are exceptional and for pescatarians, there are some tantalizing seafood dishes to try. Highlights on the menu include pasta napoletana with eggplant, quinoa tabbouleh, vegetarian lasagna, almond-crusted Lake Titicaca trout and an incredible chocolate mousse.

There is also a varied wine list to choose from as well as a number of delicious cocktails on the menu.
If you're looking for fine dining at an affordable price, Tambo Colonial is a must for every foodie traveling to La Paz.
Price: Mains 20-40 Bs ($3 – $6 US)