Thomas McFadden: San Pedro's Prison's Infamous Inmate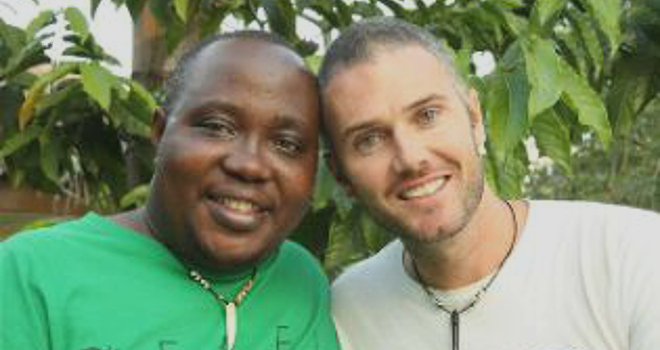 With Chiwetel Ejiofor cast to play the lead role of drug smuggler Thomas McFadden in the upcoming Marching Powder movie, here's a look at the real life adventures of Thomas McFadden.
McFadden's Early Years
Born in Tanzania, McFadden grew up in Liverpool, England. Life with his guardian parents was not working out and at 15 McFadden ran away to India to live with a friend.
In desperate need of money, McFadden met a Sri Lankan named Mathias who introduced him to a group of Indian heroin smugglers. Drug smuggling quickly became the young Thomas's life as he ran regular drug runs to Europe via Morocco. A close brush with a police officer at an Indian airport almost put an end to things, but managing to evade the officer and board his flight, McFadden got away.
With the Indian authorities on to him, McFadden had no option but to leave the country.
Living in San Pedro Prison
He moved to Brazil and then to Bolivia, this time concentrating on the cocaine trade. Buying off a police colonel in La Paz bought McFadden a bit of breathing room. Or so he thought. It wasn't long before the colonel betrayed him and McFadden found himself in 1996 standing in La Paz airport with five kilos of cocaine and surrounded by cops.
Thomas McFadden was sentenced to 6 years 8 months in La Paz's notorious San Pedro prison, and arrived there with nothing having been stripped of his possessions by the guards. In the corrupt jail, McFadden found himself homeless, as everything in San Pedro, even the jail cells themselves, had to be paid for.
Thanks to fellow inmates, an Anglican church volunteer and the Prisoners Abroad organization he was able to get on his feet, rent himself a cell and land a job as a shopkeeper. Keen to make more money and save up the $5000 he needed to bribe his way free, McFadden began giving tourists guided tours of the prison. Bribing the guards to let the tourists in and out, he would show them around the prison and introduce to the strange society within its walls. At the height of his tours' popularity, thanks in part to a write-up in Lonely Planet he was escorting about 70 prisoners per day around the jail… and sending them home with samples of the cocaine being produced en-mass within the prison.
La Paz Life Quick Tip:
As voted the best way to travel around Bolivia and Peru, we highly recommend choosing Bolivia Hop as your means of transport. Their safe, flexible and trustworthy service have proven to be the best way of getting the most out of your time in South America!
Marching Powder
One of the visitors taking McFadden's tour was an Australian named Rusty Young. Young and McFadden quickly became friends and, fascinated by the prison, moved into McFadden's cell for three months to write about life in San Pedro.
McFadden was granted early release from San Pedro in 2000, his guided tours having earned him the $5000 needed to bribe his way to freedom. Other inmates took over McFadden's profitable tour guide business, and he moved to Colombia with Young to help the Australian finish off his novel, Marching Powder.
Life after San Pedro
Thomas McFadden then returned to the UK, but struggled to find work. After three years he made the decision to move to the country of his birth, Tanzania, finding work there as a chicken farmer. He now has two children, the oldest of which he named Rusty. McFadden has also managed to beat a long-term addiction to cocaine.