Colibri Camping & Eco Lodge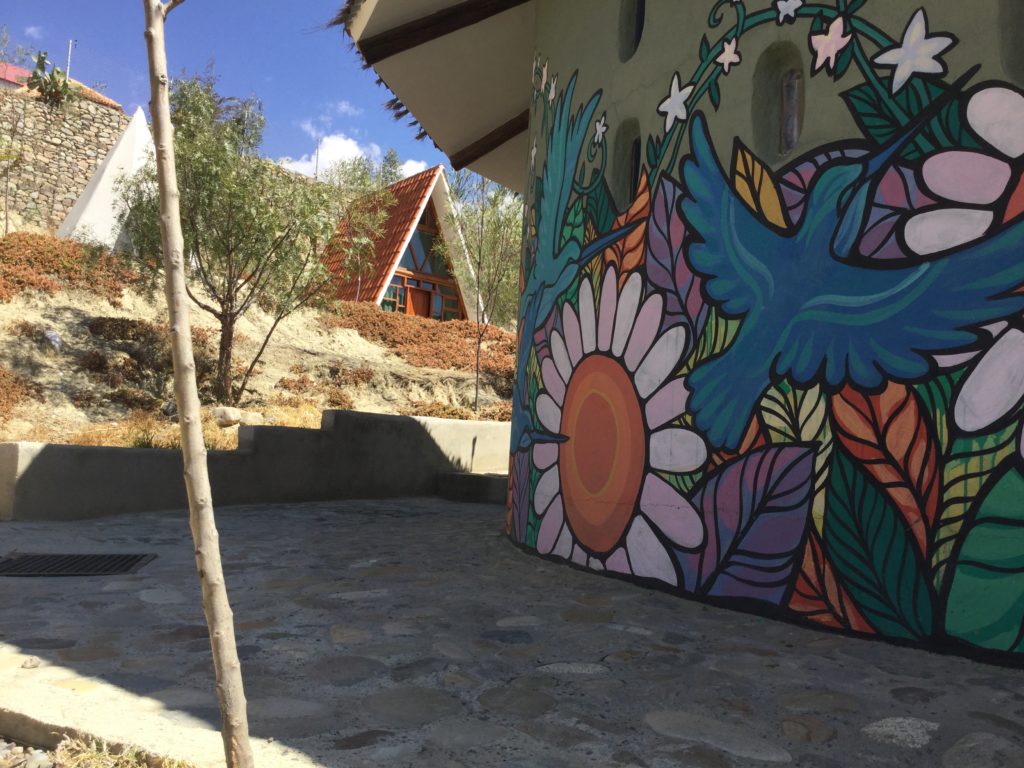 This is a guest contribution from blogger Helene Alexander from heroutdoors.club
As backpackers, there are three essential requirements we look for in a hostel:
Average speed WiFi – expecting anything better than average in Bolivia is unrealistic
Hot showers – should be easy enough but we've had our fair share of baby wipe washes as a result of cold showers recently
Good breakfast – stale bread and gelatine like fruit juice is a no no. Pancakes and dulce de leche on the other hand…yummy!
Reaching La Paz after a tour of Uyuni, Potosi, Sucre and Cochabamba we were in search of those three essentials and our city centre hostel, which shall remain nameless, appeared to deliver. What we didn't appreciate was that the hostel was full of young hipster types who partied into the wee hours keeping us old chicks awake most of the night. As I rose the next morning a little grumpy, my mood went from bad to worse when I walked into the toilets to find not one but two sinks full of vomit. And they'd been like that since 7pm the night before. Desperate for some tranquillity and good hygiene we checked out of the hostel and the city and headed for Colibri Camping & Eco Lodge.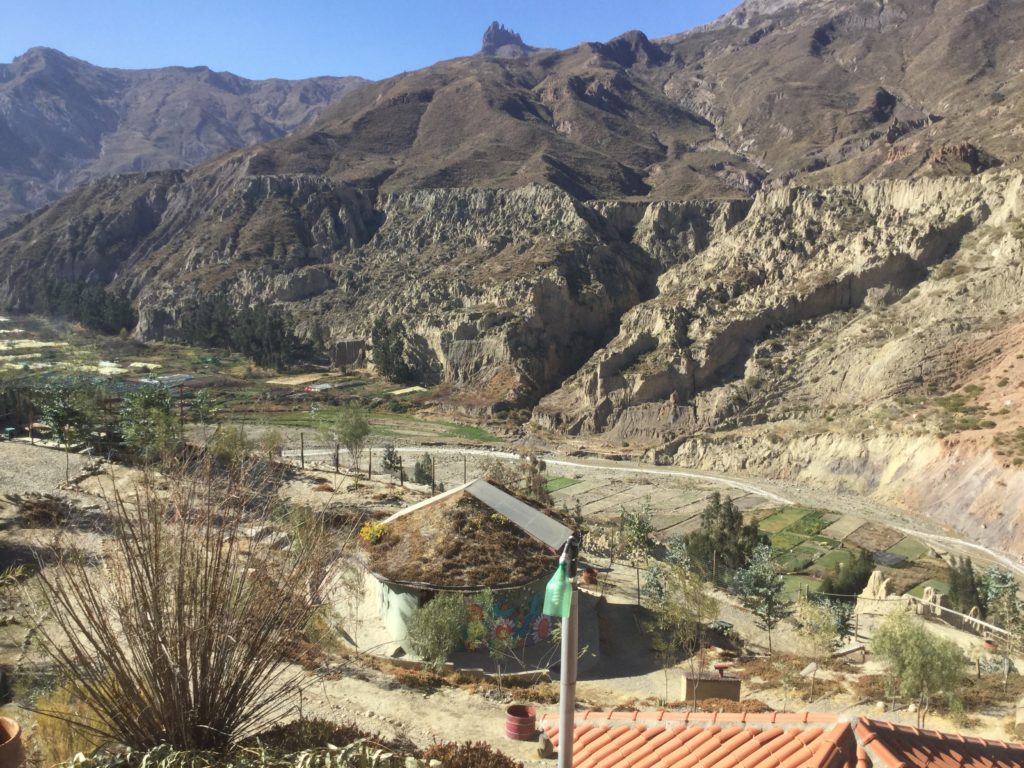 Located about 30 minutes from La Paz, it's an easy journey using collectivos. You can jump on any bus headed for Calacoto (2.60Bs), make a quick change at Plaza Humbolt then jump on another bus for Jupapina (2Bs). A taxi from the centre of La Paz shouldn't cost anymore than 50Bs. You'll head out of the city via Valle de la Luna, then through the town of Mallasa before reaching Jupapina. You can still see the streets of La Paz rising up to the Altiplano from here but as soon as you enter through the gates of Colibri Camping you feel a million miles away.
Nature. Tranquillity. Community. That's the motto of the family run campsite here, and I can't think of three better words to describe the place.
If it's nature you're after, they've got it covered. The campsite is built on the side of a hill which leads down to the beautiful Valle de la Flores and overlooks the spectacular Muela del Diablo. And it's not called Colibri for nothing, hummingbirds can be seen around the campsite all day long and if you're lucky you may even spot some vizcachas at dusk. The owners are very aware of their environmental responsibilities. The eco-campsite has an outdoor solar shower, organic waste is fed to the chickens and other animals. And the water you shower with is then used to feed the plants. Nothing goes to waste here.
If you're simply looking for a place to chill out or you're in need of some R&R after exploring the chaos of La Paz then look no further. I don't think I've ever come across a more tranquil setting. The site is well designed with a mixture of teepees and cabins, strategically set apart so that you're always able to find your own little haven. That might be from the comfort of one of the hammocks dotted around the campsite or from the veranda which is a perfect sun trap and viewing platform. There's only two things that might interrupt the silence; the sound of the hummingbirds close by or Lizzy meowing at your feet.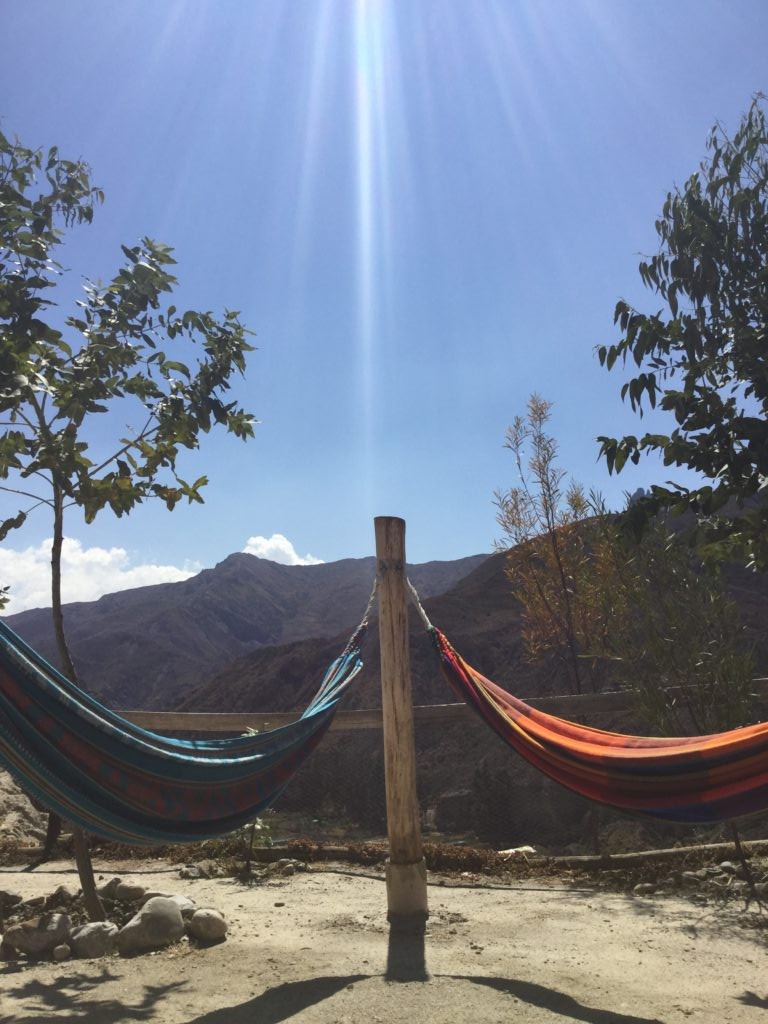 Lizzy is the family cat, there are also three crazy dogs but they prefer to stay up by the main house, leaving guests to relax. The family extends beyond the pets though, there's a whole community here. The campsite is run by a British-Bolivian duo, Emma originates from Manchester while her husband Rolando was brought up in La Paz. They bought the land nine years ago and live here with their children David and Bell. They've also built additional housing to host their volunteers and staff who are involved in a number of local projects including the Valley of the Moon Children's Centre, an Equine Therapy Centre as well as nearby La Paz Zoo. For more information on the programmes and volunteering opportunities check out Up Close Bolivia.
La Paz Life Quick Tip:
As voted the best way to travel around Bolivia and Peru, we highly recommend choosing Bolivia Hop as your means of transport. Their safe, flexible and trustworthy service have proven to be the best way of getting the most out of your time in South America!
We chatted to and befriended everyone during our stay and were struck by how warm and welcoming everyone was. In fact, it's such a welcoming bunch that one evening a group of us (made up of staff, volunteers and guests) went out for pizza together. Il Portico in the village of Jupapina is run by an Italian and trust me, he knows what good pizza tastes like. Even Sabina (or Fanta lady as she's fondly referred to) who runs a small shop in the village couldn't do enough to help us. She loves having backpackers stop by so she can practice her English, and giggles when you attempt to have a Spanglish conversation with her.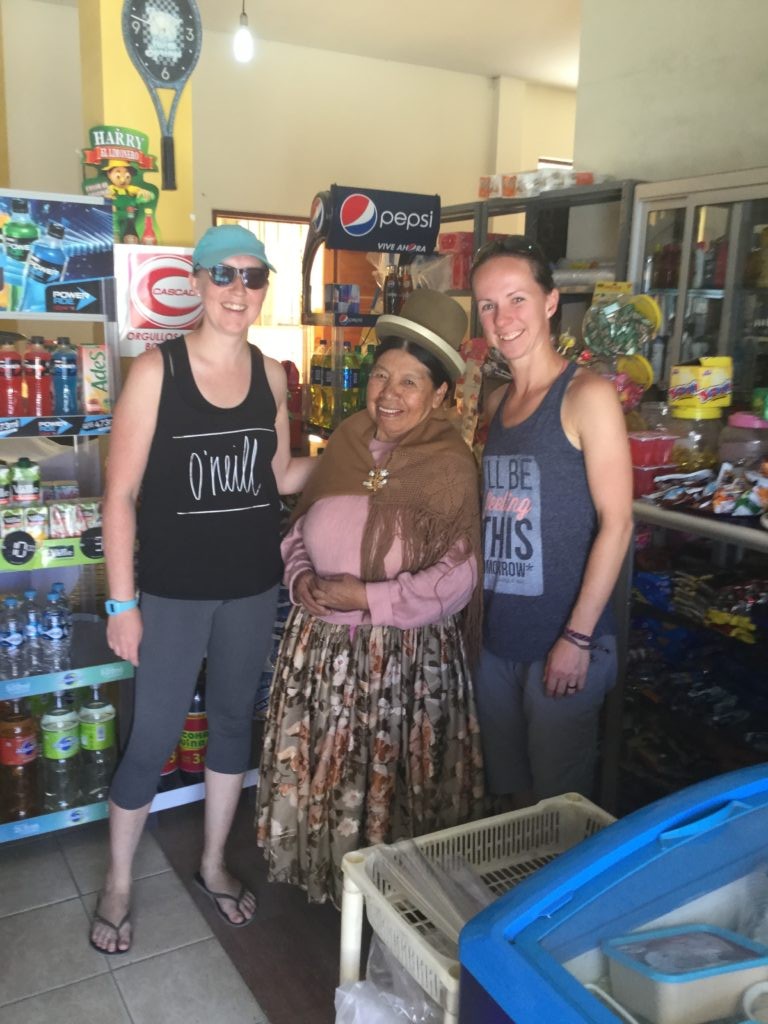 So, returning to that essential hostel requirements list I mentioned earlier, Colibri Camping more than delivers. WiFi is available in every corner and is suitably fast for Bolivia. The showers are hot 24/7, the bathrooms are spacious and probably the cleanest we've come across in the whole of South America. I can't fail to mention the breakfast; a huge spread of bread, jam, cereal, yoghurt, freshly made fruit juice, coffee, tea and Rolando's infamous scrambled eggs will leave you more than "satisfecho". The view ain't bad either: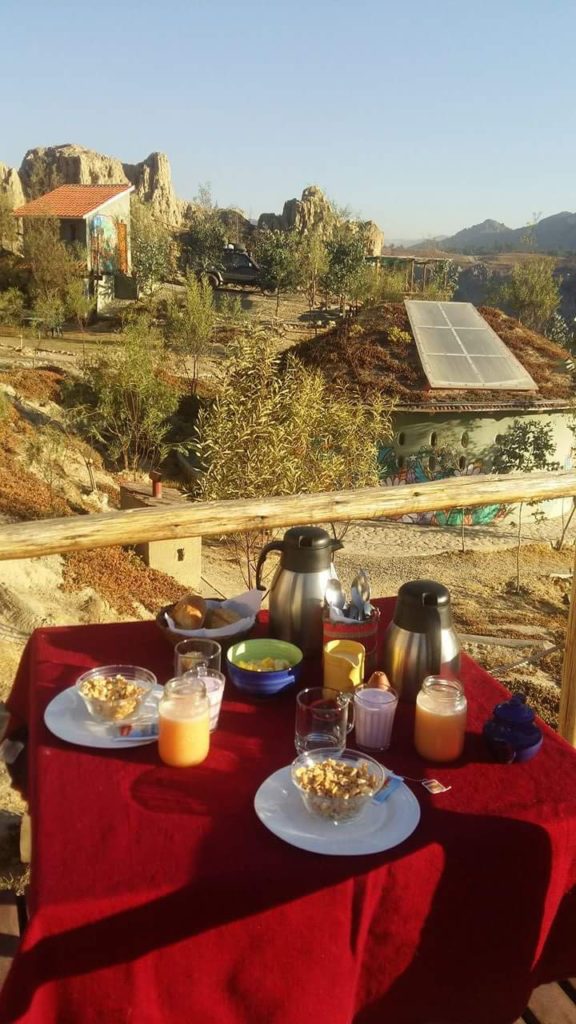 It's not just us who have been blown away by the serenity and service at Colibri Camping though. During our stay we spent time with a group of French travellers who'd returned to the campsite not once, not twice but three times. Colibri Camping were also awarded the coveted 'Certificate of Excellence' by TripAdvisor for 2016. All their reviews are rated at Very Good or above with 93% of them classed as Excellent.
When we weren't snoozing in a hammock we made a point of visiting some attractions close to the campsite. La Paz Zoo is a fun day out and the entry free is only 5Bs. They have some incredible creatures, many of whom have been rescued from animal trafficking. Valle de la Luna is obscure and interesting and definitely worth a look. Muele del Diablo (The Devil's Tooth) soars above the campsite and is a great 3-5 hour trek.
Venturing into La Paz frequently, we made numerous visits to the Witches' Market. I'm beginning to wonder if one of the witches has put a spell on us forcing us to return every few days to buy more jumpers, scarfs and musical instruments! The staff at Colibri Camping will be more than happy to book a number of trips for you too. Death Road is a must do in our opinion, but then we are mountain bikers. Cholita Wrestling is hilarious if not slightly bizarre. We don't normally do walking tours but Red Cap Walking Tours are funny and different; definitely the walking tour company for people who don't do walking tours!
We'll be sorry to leave beautiful Colibri Camping and hope to return in the future. If you're visiting La Paz this place is an absolute must!
UPDATE: Colibri Camping has been included in The Active Times list of the best places to go camping in the world, just another reason to stay there!
We are Alison and Helene, the team behind Her Outdoors, a travel blog with a good measure of adventure sports thrown in. We're a couple in our thirties who've ditched the serious day jobs and sold all our "stuff" to travel the world indefinitely. Currently making our way through South America, we intend to hit the slopes in Canada and NZ before making our way to South East Asia.