Loki Bar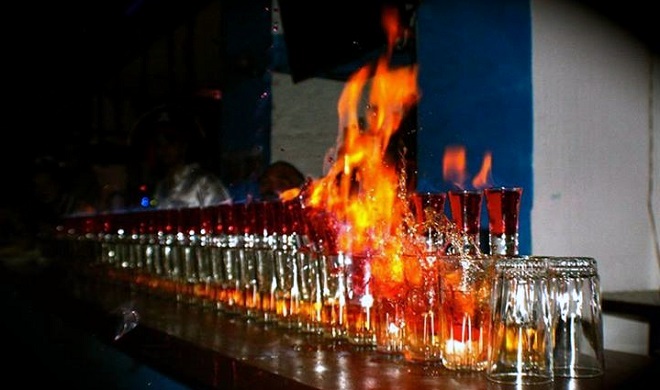 Drawing hundreds of travelers from all around the world, this is the bar to meet new people and party hard.
Loki bar, part of Loki Backpackers Hostel, is set in a beautifully restored 100 year old ball room, featuring high ceilings, velvet curtains, a collection of antique mirrors and a gorgeous view over La Paz.
With a happy hour lasting for 5 hours, travelers are spoilt for choice when it comes to choosing a drink. The most sought after tipple is the infamous "Bloodbomb", a concoction of red bull with a dropped shot of vodka and grenadine.
Loki keeps guests entertained by hosting a number of themed parties such as Halloween, Christmas, St Patrick's Day, and New Years. There is even even a weekly tattoo night for those looking to get inked before or after drinking a round of bloodbombs!
There is no doubt that Loki is a gringo bar catering to the party inclined. If you're looking for a fun night in a safe environment don't hesitate to make your way to this raging party hostel.