Hallwright's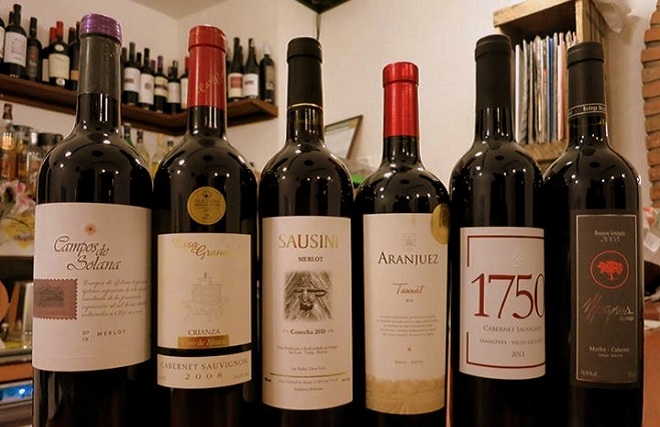 One of the highest wine bars in the world, Hallwright's is a welcome addition to La Paz's Sopocachi neighborhood.
This classy yet inexpensive bar, owned by Australian couple Josh and Katheryn, is the perfect place to enjoy a beverage, snack on local produce and relax in a stylish ambiance.
Patrons can choose from a great range of Bolivian, Chilean and Argentinan wines as well as a small selection of beers and spirits. There is a fantastic happy hour (buy one glass of wine, get one free) which runs from 5pm to 7pm on weekdays.
Hallwright's also offers a number of tasty food options including cheese and meat platters, homemade dips, charcuterie boards and gourmet sandwiches. All ingredients are sourced from Bolivian producers with an emphasis on unique, sustainable and high quality homemade products.
With its banquet-style tables, inclusive layout and laid-back atmosphere, Hallwright's is the perfect place to meet new friends over a glass of wine… or two!