Peña Marka Tambo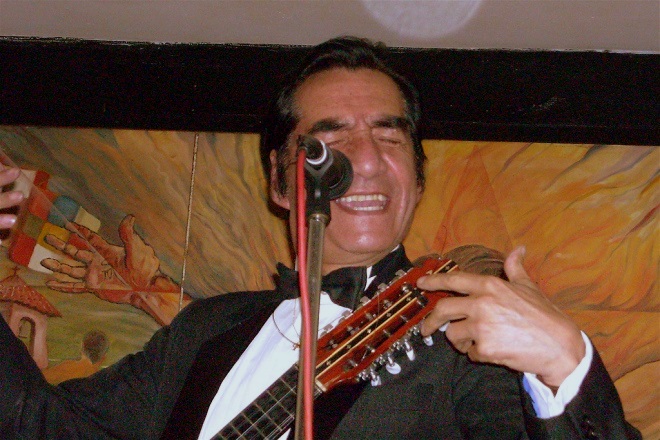 A meeting spot for musicians and artists, a peña is a place where people can enjoy Bolivian folk music and other artistic customs in a fun and festive environment.
Opened in 1978, Peña Marka Tambo is one of the more traditional peñas in La Paz catering to both locals and tourists. For 35 Bs ($5 US), guests get to experience a night of authentic Andean music, traditional folk dancing, story telling and delicious Bolivian cuisine.
The highlight of the show is Pepe Murillo, a famous Bolivian musician who has graced Marka Tambo's stage for over 10 years. Murillo not only has a powerful voice and excellent charango skills, but is able to make his audience feel at home through his jokes and story telling abilities.
If you're looking to experience an entertaining and traditional night out on the town, Peña Marka Tambo is a must.