National Museum of Ethnography and Folklore (MUSEF)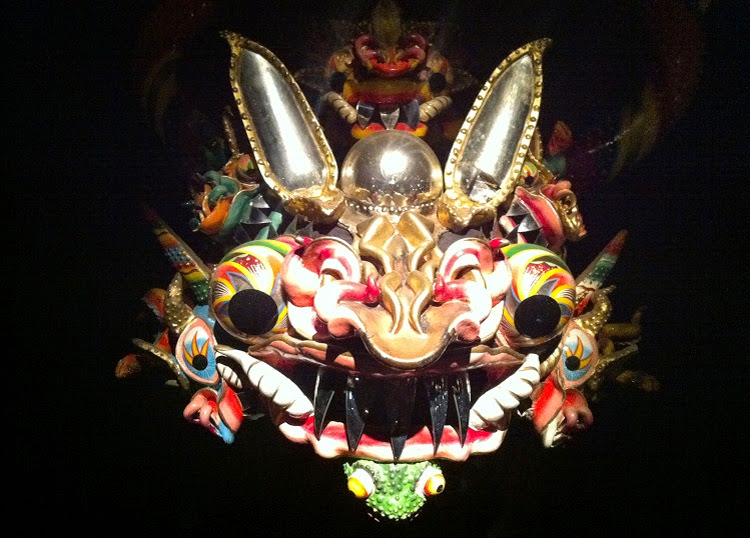 Housed in the 18th-century Marquis de Villa Verde Palace, is a surprisingly modern museum showcasing the regional particularities and unique characteristics of Bolivia's independent cultures.
Founded in 1925, MUSEF, or Museo Nacional de Etnografia y Folklore as it's translated in Spanish, is a public non-profit institution dedicated to Bolivia's ethnic diversity, the promotion of research into Bolivia's ethnology and the preservation and expansion of its cultural artifacts collection.

Spread across two buildings, the MUSEF exhibits a wide collection of stunning works including pre-Hispanic relics, colonial and contemporary festival masks, Andean ceramics, elegant fabrics, feathered costumes, weapons used throughout history and coins of Bolivia. One of the highlights of the museum is the 3000 Years of Textiles exhibit which highlights the elaborate coloured skirts, blankets and tapestries woven by the indigenous people of Bolivia. There is also a permanent display on the Avoreos who live in the Amazon region as well as the Chipayas, who come from the surrounding Altiplano.
In conjunction with the exhibitions, MUSEF also offers courses such as modern, classic and folkloristic dance, arts, pottery and drawing. These activities take place from Monday to Friday twice a week and are particularly aimed at youth, disabled children and senior citizens.
La Paz Life Quick Tip:
As voted the best way to travel around Bolivia and Peru, we highly recommend choosing Bolivia Hop as your means of transport. Their safe, flexible and trustworthy service have proven to be the best way of getting the most out of your time in South America!
Also located in the museum is a library run by the department of distribution of culture, which features around 15,000 printed works, including rare historic books. The museum is also involved in producing video documentaries about ethnological and folkloric topics related to Bolivia and have already produced around 1500 documentaries which are not only being provided at the video library, but are also available for sale.
Visited by around 100,000 people per year, La Paz's MUSEF is one of the country's most popular and entertaining museums. In order to grow the museums presence throughout the rest of the country, another MUSEF was opened in the city of Sucre. This ethnographic museum also exhibits an ornate display of over 50 festival masks as well as a permanent display showcasing the Uru-Chipaya culture.
Entry into La Paz's MUSEF is Bs 20 ($3 US) for foreigners and a payment of Bs 40 ($6 US) is required if you want to take photos.
Conveniently located just 2 blocks from Murillo Square, MUSEF is a must for those interested in learning about the great diversity of Bolivia's ethnic cultures.