Museo de Textiles Andinos Bolivianos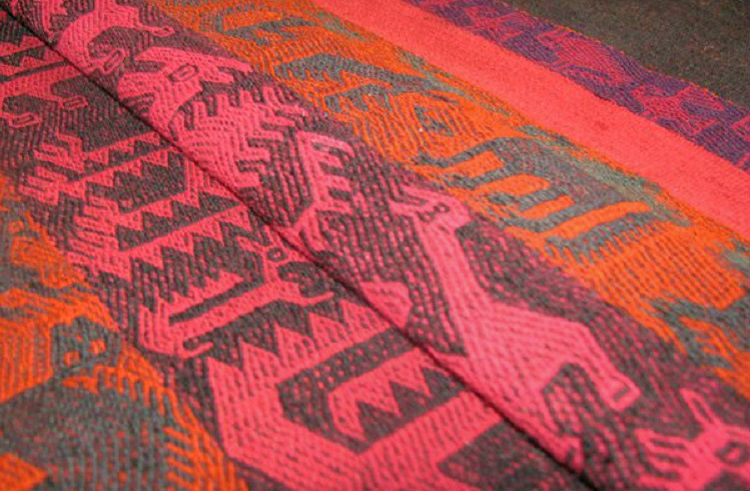 Tucked away in La Paz's Miraflores neighborhood is a private museum showcasing the county's most complete collection of weaving, textiles and clothing from the Bolivian Andes.
In order to preserve the ethno-technologies, meanings and communication elements related to the traditional weaving of Bolivia, Waldo Jordan, a passionate researcher and collector, established the Museo de Textiles Andinos Bolivianos (MUTAB) in 1999.

The small, eight roomed museum allows visitors to learn about the weaving processes, styles and textiles from the varying cultures and regions within Bolivia as well as the historic importance of the ancient Andean fabrics that date back more than 3000 years. At the start of the museum is an introductory room which highlights the ceremonial practices involved in the artwork followed by an explanation of the weaving process, the materials used and a map showing where the different weaving are made.
Items on display throughout the rest of the museum include the spinning wheels and looms on which the intricately woven textiles were produced, male and female garments from pre-incan, colonial and present times, handicrafts, and textiles used in the home. All these works tell stories about the tata Inti (Father Sun), the Pachamama (Mother Earth) and the communities of the Bolivian Andes, expressing the worldviews, environments and rituals of the men and women who made them.
La Paz Life Quick Tip:
As voted the best way to travel around Bolivia and Peru, we highly recommend choosing Bolivia Hop as your means of transport. Their safe, flexible and trustworthy service have proven to be the best way of getting the most out of your time in South America!
Each of the museum's textile displays are organised by region and described in Spanish. There are also a number of public spaces for visitors to enjoy throughout the museum including peaceful gardens, a reception area, restrooms and a store. The museum's shop is a great place to purchase textiles, postcards, jewelry, bags and books, with 90% of profits going toward supporting weaving communities throughout Bolivia.
To get to MUTAB from the center of La Paz, visitors can either walk 20 minutes northeast from the Prado or catch a minibus (#131 or #135) marked "Av Busch".
For those looking to understand the history and culture behind the artisan products seen in many of the country's market stalls, as well as experience the magic and abundance of Bolivia's beautiful art, Museo de Textiles Andinos Bolivianos will not disappoint.