Museo de Metales Preciosos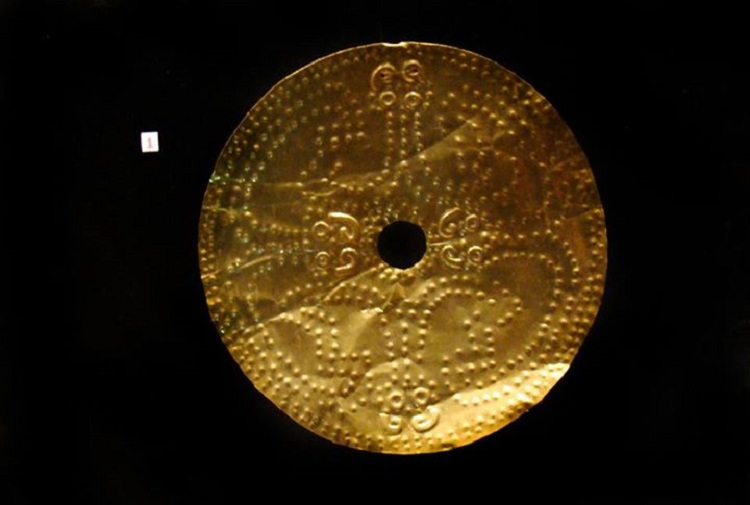 Located in the former home of Bolivian revolutionist, Apolinar Jaén, is a museum containing an impressive collection of Pre-Colombian precious metals.
Museo de Metales Preciosos ,also known as Museo del Oro (Gold Museum), features ancient archaeological pieces from various time periods and cultures, some thought to be around 3000 years old. On display are articles of sliver, gold and copper works as well as jewelry, clothes and pottery which are attributed to the Tiwanaku, Aymara, Mollo, Yampara, Wankarani, Urukilla, Inca and Beni cultures.

One of the museum's main attractions is the Treasure of San Sebastian, a collection of crowns, bracelets, anklets, pectorals, necklaces and several plates of different shapes, which have been linked to the Tiwanaku culture.
The museum is divided into 4 themed rooms; The Introductory Room, The Metallurgy Room, The Ceremonial Room and The Ceramic Room. A great feature of the museum are the sensors that have been installed in the dark rooms. When a person approaches a display, the window illuminates, highlighting the precious works and their exquisite detailing. All rooms are highly secured in order to protect the Treasure of San Sebastián and the 2,000 other pieces on display.
La Paz Life Quick Tip:
As voted the best way to travel around Bolivia and Peru, we highly recommend choosing Bolivia Hop as your means of transport. Their safe, flexible and trustworthy service have proven to be the best way of getting the most out of your time in South America!
Museo de Metales Preciosos is one of the most visited museums on Calle Jaén and is well worth a look when in La Paz.
Entry into the museum is 10 Bs ($1 US).