Museo de Coca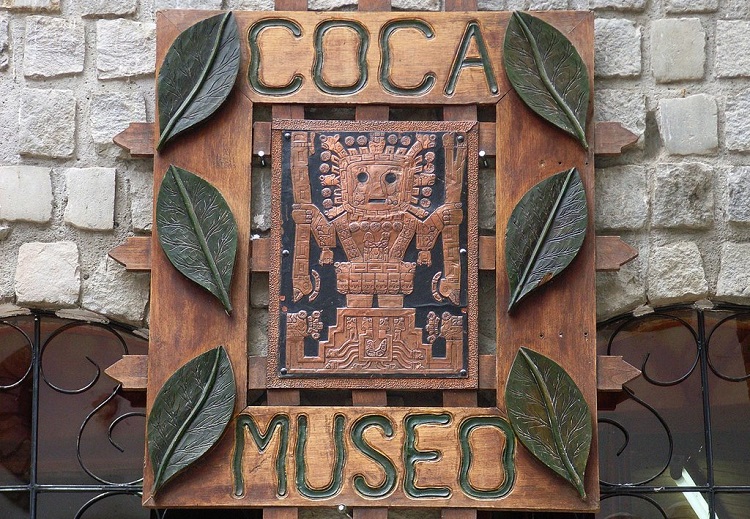 Located on Calle Linares is a unique museum dedicated to the notorious and controversial coca leaf.
Known to many as the ingredient responsible for cocaine, Museo de Coca attempts to rid the leafy stimulant of its stigma by explaining the long history of coca and its sacred use in the Bolivian culture.
Throughout the small museum, visitors can learn about the coca leaf's role in Andean religious ceremonies, its healing properties, the various species and chemical breakdown of the plant, its use by soft-drink and pharmaceutical industries, the leaf's nutritional value and even how it is transformed into cocaine.

The museum's mostly pictorial displays are accompanied by a booklet translated in various languages for visitors to use. Each of the displays are educational and thought provoking, highlighting coca's cultural and economic importance to Bolivia as well as the history of cocaine and the dangers of its use.
One of the museum's highlights is its interactive display teaching the correct way to chew coca leaves; a technique that has been perfected by the Aymaras and Quechas of Bolivia over thousands of years. Visitors can have a go at chewing the leaves, which if done correctly, will allow them to feel the stimulating effects.

Advocating for the legal right to cultivate coca, the museum preaches the natural leaf's commercial applications outside of drug manufacturing. After visiting the museum, visitors wishing to support the cause can by some coca-distilled alcohol to take home.
Bolivian Life Quick Tip:
As voted the best way to travel around Bolivia and Peru, we highly recommend choosing Bolivia Hop as your means of transport. Their safe, flexible and trustworthy service have proven to be the best way of getting the most out of your time in South America!
Museo de Coca, though a little worn, is an interesting place to spend an hour or two learning about the uses of the coca leaf and the role it has played in the Andean culture over thousands of years.
Entrance into the museum is Bs 13 ($2 US) and photography is not permitted. There is a cafe located upstairs where visitors can enjoy coca tea and other coca-based treats.