Gravity Bolivia: Biking Death Road
The original inventor of the "World's Most Dangerous Road" ride and one of the most popular tour companies in the country, Gravity Assisted Mountain Biking have been instrumental in establishing fun and safe mountain biking in Bolivia for over 10 years. Having been featured guiding and riding the road in a multitude of magazines, newspapers, TV shows and blogs, it's easy to see why Gravity is the #1 company for those wishing to experience Death Road while living to tell the tale.
La Paz Life Quick Tip:
As voted the best way to travel around Bolivia and Peru, we highly recommend choosing Bolivia Hop as your means of transport. Their safe, flexible and trustworthy service have proven to be the best way of getting the most out of your time in South America!
Tour Highlights
Incredible scenic variety and a spectacular descent of more than 3,600m/11,800 feet, from snow-covered high-altitude plains and mountain ranges down to the steaming Amazonian Jungle. Part of the ride is on the dramatic and scenic "World's Most Dangerous Road," dubbed such by the Inter-American Development Bank in 1995, and locally known as "The Death Road" or "Camino de la muerte!".
64kms (40 miles) of downhill riding with only a few small uphills and a couple of flat bits!
After the ride relax at La Senda Verde Cabins and Animal Refuge, complete with rescued monkeys, parrots, a snake, and much more.
Stay a night or three at La Senda Verde (camping or in cabins), enjoy the swimming pool and the river, return with Gravity to La Paz the same day, or they can arrange to take you up to the quiet, sub-tropical jungle town of Coroico where you can find a wide variety of hotel accommodation.
Experiencing Death Road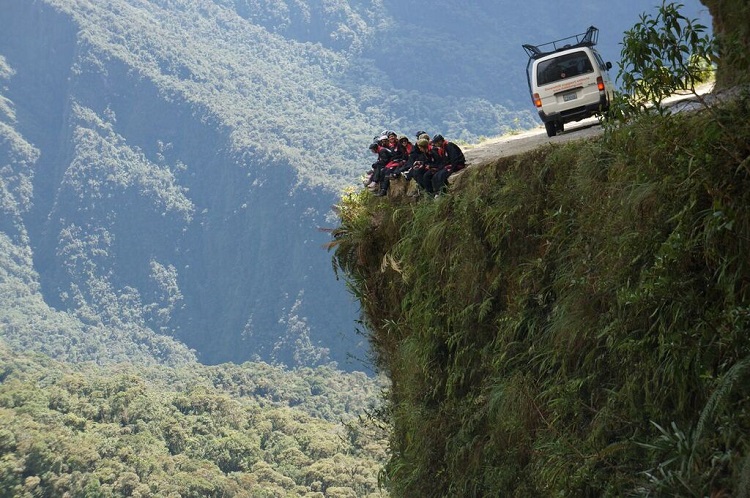 Full of pent up adrenalin, you will be taken by bus to wind-swept La Cumbre (4,700m/15,400 feet) where you'll be presented with fantastic views of a number of snow-covered peaks, including Huayna Potosí (6,088m/19,973 feet).
From here you'll descend rapidly down a twisting asphalted road among mountain peaks, grazing llamas and tiny villages. Stopping for refreshments, photos, and rests along the way, you will have time to take in the surrounding scenery (towering cliff faces, dramatic drops and ever greener vegetation), while preparing yourself for the next breath-taking section.
After a snack your tour group will descend further, and after a brief undulating section of road will enter the jungle itself and the most challenging part of the ride. This infamous narrow dirt road is cut precariously into the side of the mountain and descends 2,000m (6,500 feet). With 1,000m+ (3,300 feet) sheer drops off to the left and hulking rock overhangs and cascading waterfalls to the right, you will ride through mist, low cloud and dust. With your positive attitude and Gravity's expert instruction, coaching and supervision you can safely enjoy some of South America's most dramatic and beautiful scenery as you hurtle down the road.
Note: since March 2007 the majority of traffic has stopped driving down the WMDR, and now drives down the new road … leaving the road for tourists to enjoy without battling large buses, trucks, etc.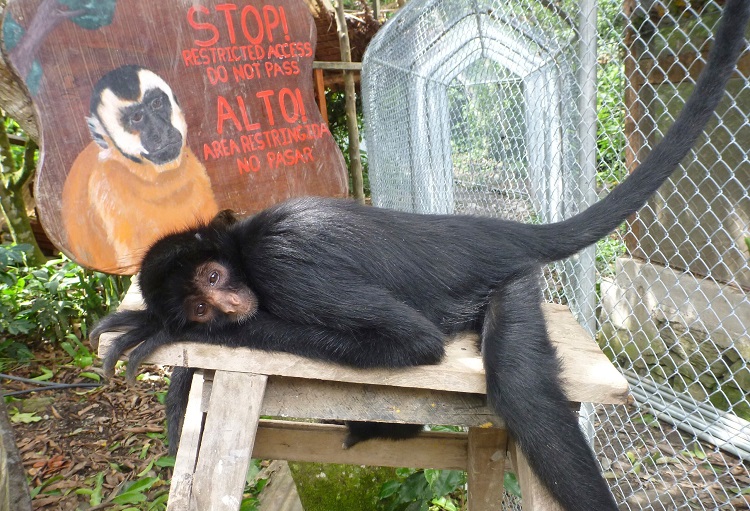 As you near the end of the ride it gets progressively hotter and dustier. By the time you arrive at the bottom in Yolosa (1,100m/3,600 feet) you will be tired, hot, dirty and exhilarated. Just below the village of Yolosa you will ride down to La Senda Verde Animal Refuge where you'll enjoy a late pasta and salad buffet lunch, take in the magnificent scenery, spend time relaxing by the pool, enjoying a cold drink and getting to know the rescued animals before heading back to La Paz.
After The Tour
If braving the world's most dangerous road wasn't enough adventure for one day, travelers also have the option of continuing onto nearby Yolosa to experience Bolivia's most exciting zip line before heading back to La Paz.
Instead of returning to La Paz on the day of the ride, Gravity Bolivia also offer the option of overnighting at La Senda or up in Coroico, in which case they'll deliver you and your backpack to the town square of Coroico. Many people take this option and then take a bus the next day from Coroico to Rurrenabaque and the Bolivian Amazon Jungle.
Suitable For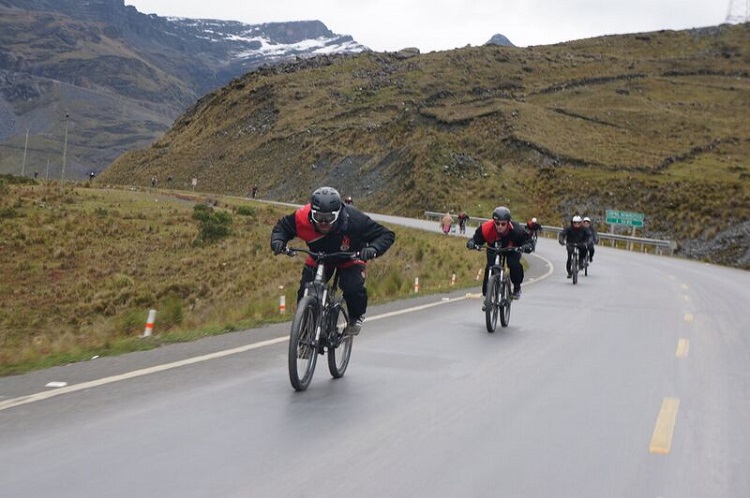 Confident beginners to experts, average fitness and above, and in particular, those looking for a long, world-class, downhill mountain bike ride.
Please note: Only children over the age of 13 are eligible to cycle death road. Those who wish to experience the world's most dangerous road but are under the age limit may travel on the Gravity bus which follows behind the tour group for the entire day. See passenger price below.
Total Time Required
Start: Leave from La Paz at 7:30am
Drive to La Cumbre: 1 hour
Riding time: 4-5 hours
Rest and Relax: Spend a couple of hours at La Senda Verde Cabins and Animal Refuge (for a hot shower, a pasta buffet, a swim, and time with the animals)
Return to La Paz: 3-4 hour drive for a return time of around 8-10pm. Those staying in Coroico should be in the town square around 4-5pm
Tour Price
849 Bs/$123 US + 25 Bs/$4 US (Tourist Entrance Fee)
Tourist Entrance Fee
Please note that the Municipality of Coroico recently introduced a small charge for bikers riding The World's Most Dangerous Road to Coroico. The money raised from this entrance fee will be used to fund much needed infrastructure projects. Gravity Bolivia works closely with the Coroico authorities to ensure that this money goes where it is needed.
Want to experience Death Road but don't want to cycle?
If you'd like to experience the World's Most Dangerous Road, but don't want to ride a bike, you can ride on the Gravity Bus to and from Yolosa for 235 Bs/$35 US. This option includes a buffet lunch at La Senda and Animal Refuge, snacks, and pictures, but no bike or t-shirt.
Experience Bolivia's Most Exciting Zipline!
By booking the Death Road tour in combination with a Zzip The Flying Fox tour, you can receive a further $5 US off the total price. Just make sure to mention your interest in doing the zip lining in the contact form below.
Included In The Price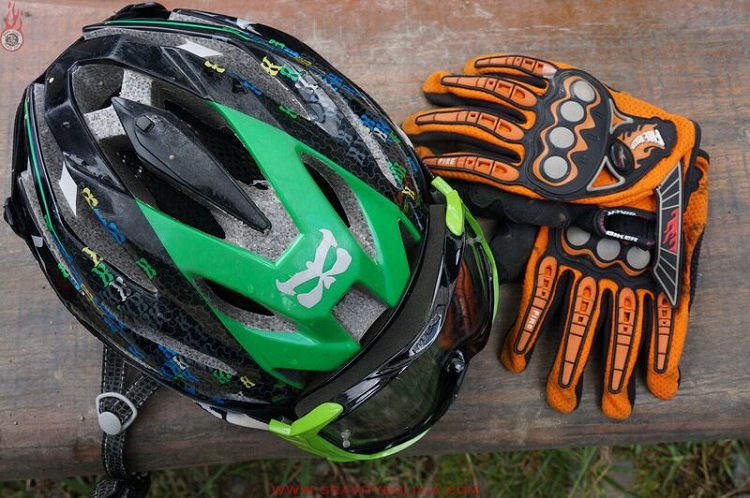 High quality bicycles that are no more than 2 years old
Top-of-the-line helmet, goggles, gloves, pants, jacket and safety vest
Fully trained and certified English speaking guide
Snacks and refreshments
Buffet lunch of homemade pasta, salad and bread
Free t-shirt
Wet Weather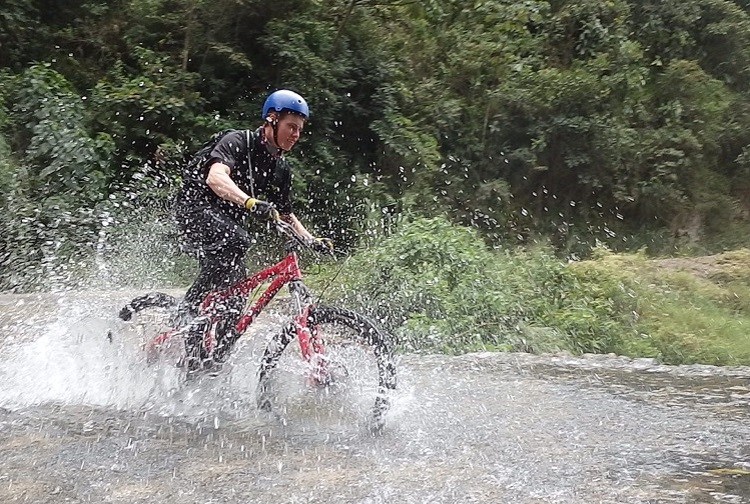 The dates of December 10 until March 1 are rainy season in Bolivia, and if you can, you should try to do the ride outside of that season. To put it simply, the risks are slightly higher at this time and the experience is not as enjoyable due to the very high probability of thick cloud, rain, mud and snow at the top.
That being said, if you absolutely MUST do the ride during this time, then for those exact reasons, Gravity has set up a great package for the rainy season to minimize risk and improve comfort and safety.
This rainy season package has a whole lot of very important extras to deal with the frequently brutal conditions, to make it safer, and to make it as comfortable and fun as possible. These extras include more warm clothing and wet weather gear, kits for the support vehicles to deal with landslides, more guides, smaller groups, etc.
Why Choose Gravity Bolivia?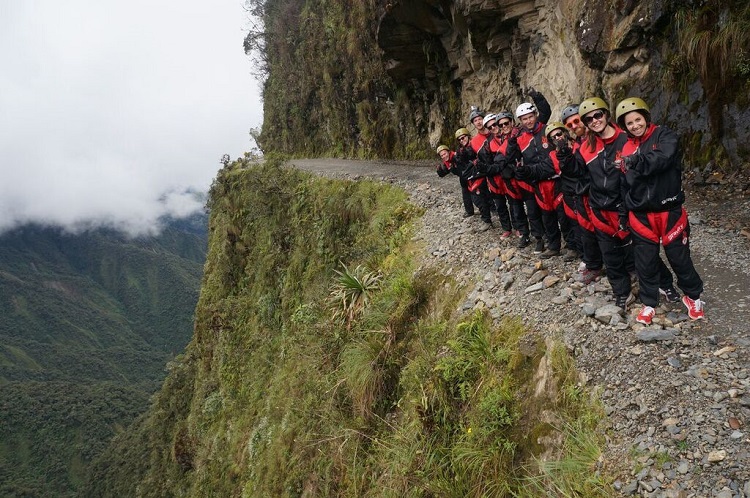 They offer guaranteed departures every day of the year
They have 12+ years of experience guiding on the World's Most Dangerous road, not to mention the best safety record on the road
All guides are trained to an international level of expertise and are Rope Rescue Certified as well as First Aid Certified
Guides are also trained bike mechanics who can fix and adjust bikes for clients during the tour
A full stock of first aid supplies and rope rescue equipment are taken on every ride
Gravity Bolivia financially support the Animal Refuge with a proportion of their income to ensure that it can continue to grow and develop its excellent work. They also give back to the communities they ride through with special programs and tourism development